Bajaj Bike Brake Shoe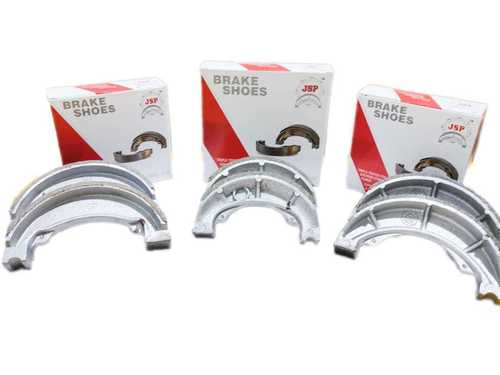 Bajaj Bike Brake Shoe
Product Description
A brake shoe is an essential component of a drum brake system in automotive vehicles. It is a curved metal plate with friction material attached to its surface, designed to press against the brake drum when the brakes are applied. The friction generated between the brake shoe and drum helps to slow down or stop the vehicle. Brake shoes play a crucial role in ensuring effective braking performance and safety on the road.
FAQ (Frequently Asked Questions):
Q:How does a brake shoe work?
A: When the brake pedal is pressed, hydraulic pressure is transmitted to the brake shoes, causing them to press against the inner surface of the brake drum. The friction material on the brake shoe creates resistance against the rotating drum, generating friction and slowing down the vehicle.
Q: What are brake shoes made of?
A: Brake shoes are typically made of high-quality steel for strength and durability. The outer surface of the brake shoe is coated with a friction material, often a composite material or organic compound, which provides the necessary friction to stop the vehicle.
Q: How often should brake shoes be replaced?
A: The lifespan of brake shoes can vary depending on driving conditions, driving style, and the quality of the brake shoes themselves. It is generally recommended to inspect the brake shoes during regular maintenance and replace them when they are worn down to the minimum thickness specified by the vehicle manufacturer.
Q: What are the signs of worn-out brake shoes?
A: Signs of worn-out brake shoes may include squealing or grinding noises during braking, reduced braking performance, longer stopping distances, or uneven brake wear. If any of these signs are noticed, it is important to have the brake shoes inspected and replaced if necessary to ensure safe braking.
Trade Information
As per Industry

Asia, Australia, Eastern Europe, Middle East, Africa, Central America, South America, North America
All India

Iso :9001 2008 Certified Company